ILARIA GIANETTO
Interpreter and Translator, online and offline Language Classes, Press and Communications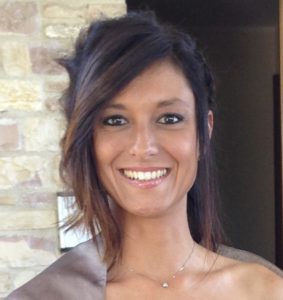 My name is Ilaria Gianetto and I have been a freelance interpreter and translator since 2009. I work in Milan but I will be happy to travel to any other city either in Italy or in Europe. I got a degree in Linguistic Mediation at the Scuola Superiore per Mediatori Linguistici (SSML) of Milan in 2006 and a Master's degree in Conference Interpreting and Translation at the SSML of Rome in 2009. I am an ordinary member of the ANITI – Associazione Nazionale Italiana Interpreti e Traduttori, and I am KUDO certified for remote interpreting assignments. I work with Italian (my mother tongue), English and Spanish for interpreting, translation services and as an online and "offline" language teacher.
In addition, I have a solid background in communications, press office and media relations thanks to a training in the field that has allowed me to develop a dynamic Italian-British desk in the PR sector.
EXPERIENCE AND TESTIMONIALS
Visit my Linkedin page!
Visit my KUDO page!
WHY ME?
Direct and customised contact: I will be the person in charge of taking care of your entire project. No more middle peaople!
No commission: forget about additional commissions from agencies. Each cent of your investment will directly transform into quality!
Trusted collaborators: should you need any other language or specialisations that I do not offer, I can still help you thanks to my network of highly trusted colleagues.